With the children starting to head back to school next week, a lot of employees will find themselves getting back to some kind of normality.  Whether you have been working from home, furloughed with a view to going back or facing redundancy, you won't be alone if you are feeling a little anxious.
It could be you are worried about health, financial stability or even the confidence in your ability to still perform your job, rest assured you will be one of many.  Most people who have gone back have already expressed they were worried if they could still do their job as well as they had before.  A lot have said the break has made them enjoy it more and in turn be just that little bit better and more motivated.
You may even has concerns over the commute, the fitting back into the office or overwhelmed by the thought of going back out there after so many months at home – do remember you are capable, you have done it before and you will do it again.  Lack of confidence or loosing your confidence is totally understandable – but you aren't the only one, we promise!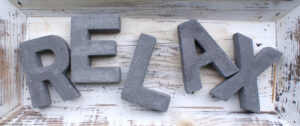 Whatever your concerns, you are both experienced and skilled and you are going to be amazing!  The time out of normal life has been great to provide some thinking time but on the other hand too much time to think will bring on those nagging doubts.
So far 2020 has been such an usually strange time and even now, what is coming next is unknown and often scary for some – and everyone feels differently and that's OK – do what you need to do at each stage and keep your employer updated with how you are feeling.
If you are worried your job may be at risk, talk to them…. Don't be afraid to pick up the telephone or send an email and see when they think you may be going back to work, it's important you both prepare yourself for going back and also enjoy the rest of the time off.  If they do think your role will be no longer available, you can use some of this time to think about your next steps, what you want to do and get your CV up to date.
A lot of people have acquired new skills or undertaken training courses, so you could look at enhancing your skill set too.
Whilst the job market is a little less busy than usual, there are jobs out there.  You will be OK whether it's going back to your old job or starting or searching for a new job, there will be an opportunity to fit you perfectly.
Remember we aren't superhuman, but you are amazing and it's important you keep telling yourself that!
Whether you are looking for a new job in Bristol or need help with your CV or you are looking to recruit a new employee and would like some help and advice, we are here.  Alexander Mae can help, contact us on 0117 9055035 or contact@alexandermae.co.uk.